Be driven around the Highlands of Scotland in comfort, luxury and style
Private Tours
Corporate travel
Airport Transfers
Welcome to Highland Chauffeur Drive
Highland Chauffeur Drive is a professionally operated business based in Inverness which is owned and operated by Mark Williamson, a native of the historic capital of the Highlands.
He provides a chauffeur drive service, available for a range of your needs, when travelling around the Scottish Highlands, be it an Airport/hotel transfer, supplying vehicles for corporate events and special occasions, private touring for either a day, or an extended tour throughout Scotland, or wedding car hire for that touch of class on your big day.
He has been successfully operating a chauffeur drive business for the last 12 years, while also providing professional services to a number of other high profile chauffeur drive companies throughout Scotland.
Highland Chauffeur Drive looks forward to providing you with an exceptional and personal service, as well as an enjoyable and memorable experience.
DSC08387
AIRPORT / HOTEL TRANSFERS
Highland Chauffeur Drive is available for visiting tourists or business customers. Travel the final stage of your journey in comfort and style, by using them to transfer you to your destination.
Private Tours
Travel the Highlands and Islands of Scotland in comfort and style, in an exclusive and luxurious chauffeur-driven vehicle. With extensive experience of private tours, and Port of Invergordon shore excursions, etc, we are happy to help in any way we can to put together a suitable itinerary. Visitors who pre book can enjoy attractions such as distillery tours or boat cruises on such as Loch Ness.
Weddings
Relax and enjoy your big day, in style and comfort, knowing that you and your guests are being looked after by a highly experienced chauffeur drive company.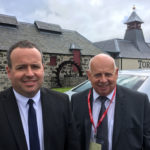 Highland Chauffeur Drive is a family run business based in Inverness, in the Highlands of Scotland with courteous and knowledgeable drivers.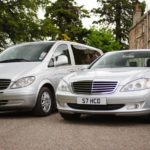 A range of stylish high-end vehicles ideally suited to carry you in comfort and safety to your destination.